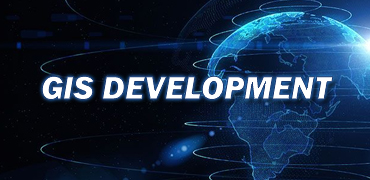 Profession Geospatial Services
Consulting
There are new ideas, technologies and scope for which you wish to utilize our tool?
In pre and post roll-out phases, our professional consultants offer services to support you to ensure the successful implementation and expansion of the tool.
Project Management
Our project managers have many years of experience in the successful implementation of network documentation systems. The intensive coordination with the client and the early involvement of users in the modelling and configuration of the system are particularly important to us. We recommend our End-to-End Turnkey approach to achieve the most benefit at shortest time to operations.
Training
After investing in an inventory management solution a business needs to ensure your design, construction and operation teams understand how the system works in relation to how you deploy and operate your network. We offer a number of training courses from general understanding of the solution to detailed workflow that is related to specific roles within the deployment to operations process.
Our training material is customized to each specific role and implementation using examples of your network and equipment in the exercises. Our qualified trainers are patient and professional and ensure that each user is properly trained in the areas of the solution they will use on a day to day basis.
Application Support
DATA MIGRATION
The transfer of inventory data is essential for the success of network documentation projects. These are available to every customer in different forms. Our support specialists have extensive experience in analyzing, preparing and importing data from existing data systems into ConnectMaster.
DATA VIEWS, REPORTS, PLANS and THEMATIC MAPS
Our support team prepares customer specific enhancements including sophisticated reports, data views, outputs and maps as required.
UPDATE SUPPORT
Service packs or new releases we deliver are normally to be installed by the customer itself. Sometimes it's advantageous to get help with that to avoid risks.
For Business Process
Call Us at+91-120-4567200 or click below to get a quote
Looking for a Job?
We seeking a motivated and passionate person to join us